Announcements
New Staff Member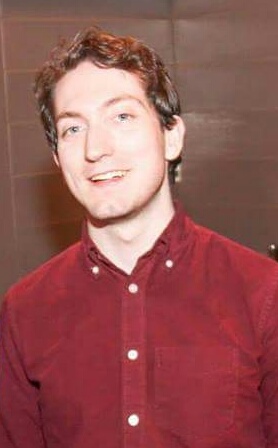 Tyler Lovell has joined the Department as our new Computer Support Specialist. One of Tyler's previous position was Network Administration at Memorial University of Newfoundland, so he brings with him experience in working in an academic environment. Tyler can be found in WB260 and he can be reached at 416-978-1144 or 647-227-7201.
Professors and Staff Needed!
The Department will be hosting its annual first-year orientation session and lunch on Wednesday, September 9 from 12-2pm. We still need more professors and staff to join us for the intro session in WB116 from 12-12:30pm and then lunch in the undergrad common room from 12:30-2pm. RSVP to jennifer.hsu@utoronto.ca and don't forget to add the event to your calendar.
ChemE Stduents Win 2015 CSChE Awards
Carol Choi (1T5+PEY) is this year's recipient of the CSChE Chemical Engineering Local Section Scholarship. In addition, our Student Chapter of CSChE received an Honourable Mention for the Merit Award.
ChemE Students Win Top Prizes at UnERD
At the annual Undergraduate Engineering Research Day (UnERD), students who spent their summer working in labs across U of T Engineering presented their findings to a wider audience. This year's event featured more than 100 poster and podium presentations on a wide variety of topics, including alternative energy storage, health care and rehabilitation, air pollution and much more. ChemE students were awarded first, second and third prize, as the day's top presenters. Read more.
The Value of International Summer Exchange Programs
Every year a handful of ChemE students go on international summer exchanges. Click here to learn about four ChemE students who went overseas this summer, as they reveal details about their academic and cultural experiences.
CEGSA: Greek Lunch on August 27
CEGSA is hosting a Greek Lunch on Thursday, August 27 at 12pm in the grad common room. A suggested donation of $2 will get you a ton of wonderful food with proceeds going to SickKids!