Announcements
CBC interview with Prof. Levente Diosady
Professor Levente Diosady, the recipient of the 2018 Engineers Canada Gold Medal, recently sat down with CBC's Gill Deacon to discuss his work. Listen to the interview.
Prof. Milica Radisic and 15,000 runners, cyclists take over Toronto's highways for Ride for Heart
Professor Milica Radisic, Canada Research Chair in Functional Cardiovascular Tissue Engineering, was among thousands of runners and cyclists who participated in the Manulife Ride for Heart on Sunday, June 3. The event raised close to $6M for Heart & Stroke research. Professor Radisic's project in using steam cells to create beating heart tissue will benefit from the Heart & Stroke funding. Read more.
Acting Chair
Professor Tim Bender will serve as Acting Chair on Friday, June 22, Tuesday, June 26 and Wednesday, June 27.
APPROACHING: CSChE 2018 abstracts due on Mon, Jun 18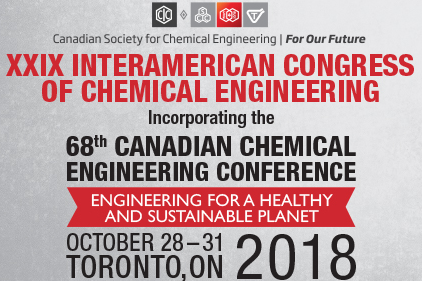 The deadline for CSChE 2018 abstracts has been extended to Monday, June 18! Submit an abstract to be considered for an oral or poster presentation. Graduate students can also submit an Elevator Pitch or Business Pitch abstract for the 3-Minute Pitch Competition. Click here to submit.
June 8, 2018
Volume 35, Issue 21

In this issue:
CHEM ENG NEWS is a weekly summary of news, events and opportunities for students, faculty and staff of the Department of Chemical Engineering and Applied Chemistry. If you have questions or comments, please contact: external.chemeng@utoronto.ca. Catch up on missed issues by visiting our archive.