Announcements
Two ChemE profs receive Discovery Accelerator Supplements
Profs. Cathy Chin and Arun Ramchandran recently received three-year Discovery Accelerator Supplements (DAS) on top of their five-year Discovery Grants. The DAS Program provides substantial and timely resources to researchers who have a superior research program that is highly rated in terms of originality and innovation, and who show strong potential to become international leaders within their field. Only 125 DAS are awarded by NSERC each year. Read more.
Five students receive Cressy Awards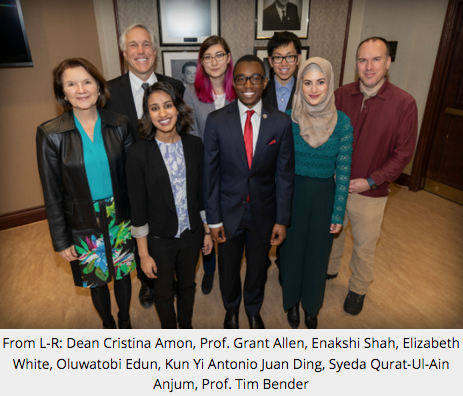 On Tuesday, April 17, the Faculty of Applied Science & Engineering hosted a lovely afternoon high-tea for its 23 recipients of the Gordon Cressy Leadership Award, which recognize students who have made outstanding extra-curricular contributions to their college, faculty or school, or to the university as a whole. Among the group were five fourth-year ChemE students: Syeda Qurat-Ul-Ain Anjum, Oluwatobi Edun, Kun Yi Antonio Juan Ding, Enakshi Shah, and Elizabeth White. Read full story.
UTCV makes top 10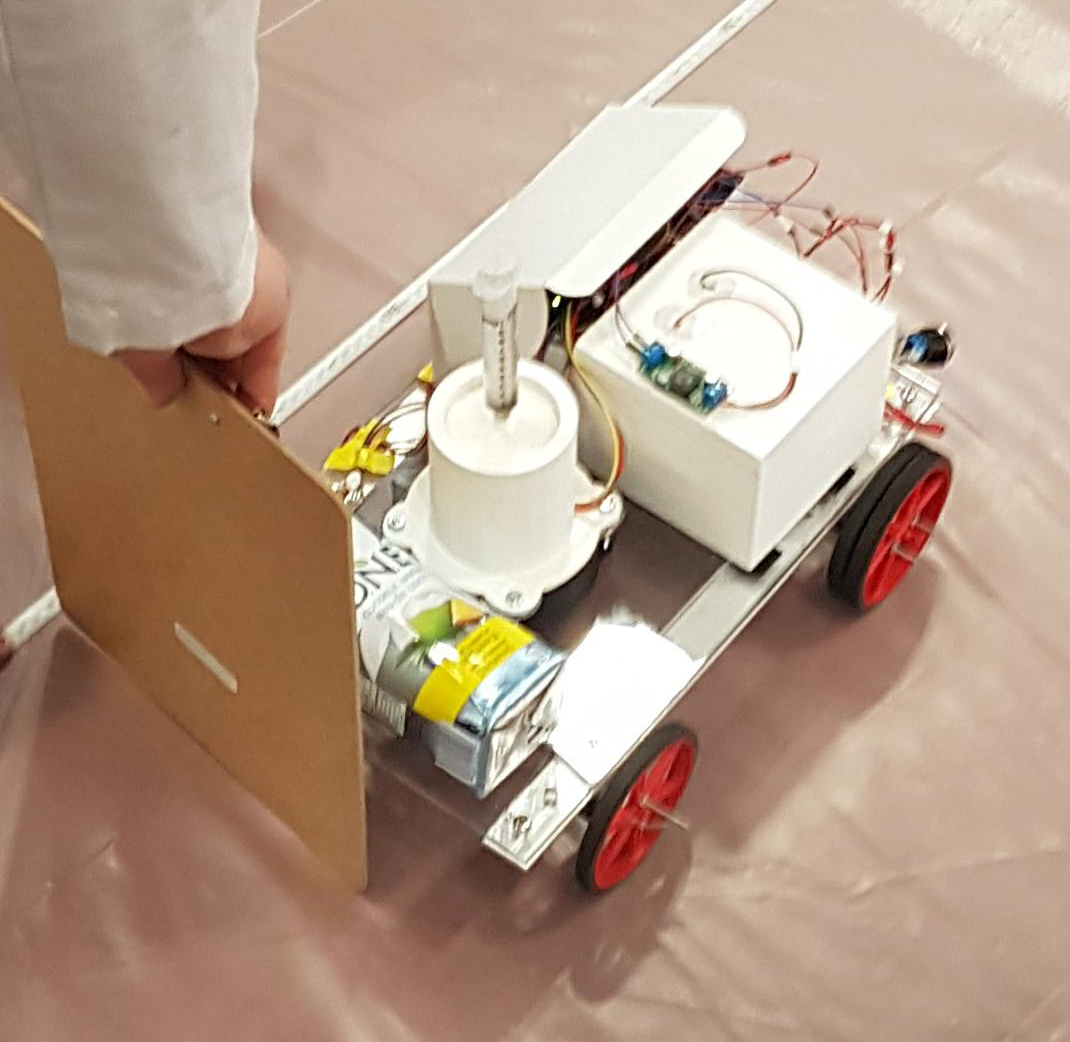 On Sunday, April 8, the University of Toronto Chemical Vehicles (UTCV) design team traveled to the Rochester Institute of Technology to compete in the North Eastern regional conference and first ever Chem-E-Car competition. Out of 21 teams, UTCV ranked 9th! The group consisted primarily of ChemE undergraduate students. Read full story.


Student Life Catalyst Award accepting nominations
The Department is now accepting nominations for the Student Life Catalyst Awards, which seek to recognize deserving undergraduate and graduate students who are convocating for their significant contributions to the student life experience at ChemE. The deadline to apply is Friday, May 18. For full details, click here.
Graduate Engineering Career Fair on Wed, May 2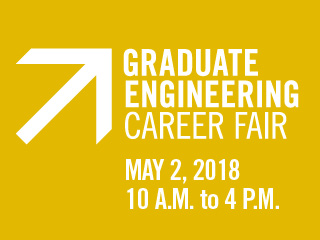 GRAD STUDENTS, are you thinking about your next step after graduate school? Join us on Wednesday, May 2 for the Graduate Engineering Career Fair in the Bahen Centre from 10am to 4pm. This is a unique opportunity to meet over 30 employers from a variety of industries who are recruiting students with graduate degrees in engineering. Employers are seeking current MASc, MHSc, PhD, MEng and MEngCEM students, post-doctoral fellows, and alumni to fill a wide range of roles, including: full- and part-time opportunities, internships, research internships, and summer positions. At the career fair, there will also be an opportunity to participate in Speed Interviews and take a professional headshot. To learn more and register for the career fair, click here.
EARLY BIRD REGISTRATION for the Green Chemistry and Engineering Symposium closes on Sun, Apr 22
The Green Chemistry and Engineering Symposium titled Green by Design - Advances in Chemistry and Engineering will take place in the Bahen Centre from Wednesday, May 23 to Friday, May 25. The symposium is designed to connect students, post-doctoral fellows and faculty members interested in Green Chemistry & Engineering with current leaders in the field to discuss advances in chemical processes and industrial technology. Early bird registration has been extended to Sunday, April 22. The cost is $40/ticket. The ticket covers all symposium events, coffee breaks, lunches and networking events. Click here to register.
April 18, 2018
Volume 35, Issue 14

In this issue: